Simms is a character from Path Of Destruction. He is an engineer who works aboard the Crablogger Base Control vehicle.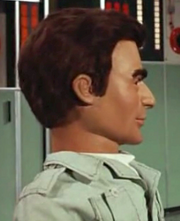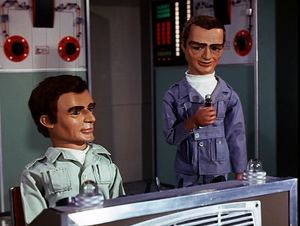 Biography
Edit
Only One Outfit Can Handle This Situation
Edit
When the Crablogger goes on a path of destruction, Simms and Jensen can only stand-by and helplessly watch, as International Rescue arrives at the danger zone.
The Simms puppet appeared in the following 12 episodes (episode numbers refer to production order):
It also appeared twice in the movie Thunderbirds Are Go: as a Space Board member, and as a reporter at the Press Conference. In Thunderbird 6, it played a diner at the Whistle Stop Inn.