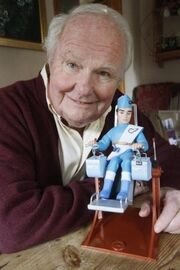 Shane Rimmer (May 28th, 1929 - March 29th, 2019) was a Canadian actor, voice actor and writer. He appeared in numerous Gerry Anderson productions. He was arguably best known for providing the voice for Scott Tracy.
After Thunderbirds, he provided uncredited voices for minor characters in the Andersons' next puppet series Captain Scarlet & The Mysterons, Joe 90, and The Secret Service.
In Dick Spanner, P.I., he voiced the lead character Dick Spanner.
He also appeared in the live-action series UFO (3 episodes), The Protectors (2 episodes), and Space: 1999 (6 episodes).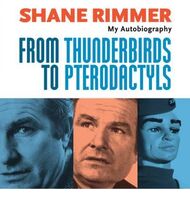 Voice of Scott Tracy
Voice of steward Carter
Gallery: Characters voiced by Shane Rimmer
External Links