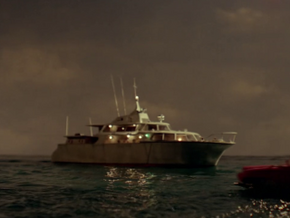 The Party Yacht is a vehicle seen in Lord Parker's 'Oliday.
When Lady Penelope Creighton-Ward headed out to sea to contact Tracy Island, she passed a yacht where a party was being celebrated.
The Yacht Partygoer was quite surprised to see her, but being drunk, he assumed he was hallucinating.
Trivia