This article is about International Rescue as depicted in Thunderbirds. For the organisation's depiction in Thunderbirds are Go!, see International Rescue (TB2015).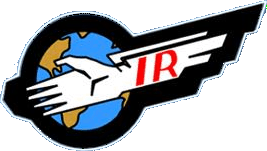 "Oh, fantastic, the way the whole thing is cloaked in mystery!"
— Kyrano's Doctor
International Rescue is a secret, non-profit organisation dedicated to saving lives. Any who find themselves in danger, anywhere in the world, need only put out a call for help - on any frequency - and, from...somewhere...I.R. will hear it, and respond.
I.R. is the vision of its founder, billionaire retired astronaut Jeff Tracy; and arose from his own personal tragedy: the death of his wife, under circumstances that - had proper rescue equipment been closer to hand - she might otherwise have survived.
Jeff's five grown sons - all with their own unique technical expertise - comprise the beating heart of International Rescue... piloting the five from-sea-to-space signature Thunderbirds, along with operating additional rescue equipment capable of fantastic feats thanks to the advanced technology that I.R. possesses. Strict security is maintained - at home and in the field - to protect both the organisation itself and its many secrets, because in Jeff's own words: "If this organisation is not securely tight, it cannot remain functional"...
The organisation's carefully-concealed headquarters is at Tracy Island, somewhere in the South Pacific, where the extended Tracy family resides.
Members of the Organisation
International Rescue Field Agents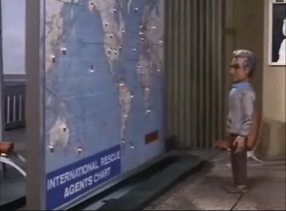 International Rescue also has an extensive network of field agents, scattered in locations around the world, quietly looking out for the secret organisation's interests; including:
Trivia
In I.R. lexicon, "F.A.B." is used as code for understanding an order or message. It is not, however, a true acronym; in fact, it neither does stand nor has ever really stood for anything!
The I.R. logo, that of a "winged helping hand," was designed by Eddie Hunter.