An impressor pen, can record and transmit anything that the writer commits to paper and sends it to a receiver, letting an enemy read exactly what is written down.
This device is used in Alias Mr. Hackenbacker, by spies, who are trying to find out what François Lemaire's secret fibre is.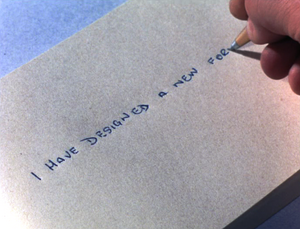 The Receiver
Lady Penelope writes "it will take better men than you to find out our secrets" and then uses a receiver to prove that the message was sent to the spies.