Doctor Lang is a member of the medical staff, along with Nurse Nimmo and Doctor Pringle, at Coralville Children's Hospital.
He also sits on the hospital's fundraising committee - along with businessmen Harman and Saunders - which is apparently chaired by Doctor Pringle.
He appears in the Christmas-themed episode Give or Take a Million; and his voice was supplied by Charles Tingwell.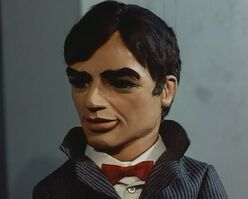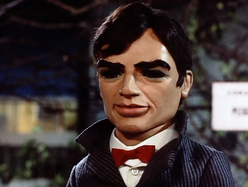 Biography
As part of the fundraising committee, Lang is invited to witness the test flight of the Christmas rocket.
The Christmas Rocket Arrives
The container touches down on Christmas day, in the car park of the Coralville Children's Hospital, on opening the container two crooks have stowed away, Lang holds the crooks at gun point until the police arrive.
Trivia