Captain Ashton is a character from Alias Mr. Hackenbacker. He is a pilot working for Atlantic Airlines, who flies the new Skythrust airliner on its maiden flight.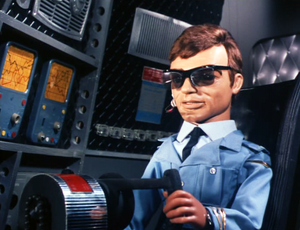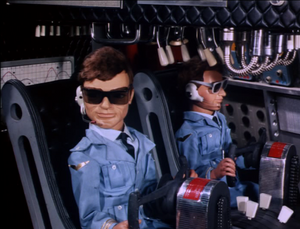 Biography
Coffee With a Lady
Lady Penelope arranges a meeting with Captain Ashton in a Café in Paris, were she put to him, her plan for a fashion show aboard his plane (The Skythrust) on its maiden flight.
Bugged by the Waiter
As the waiter serves the coffee, a call comes in from Parker, parked outside in FAB.1, he has picked up another bugging device within the Café.
Hijacked
Captain Ashton, agrees to let the fashion show take place, aboard his plane while in flight. The plane takes off, London-bound, and the fashion show begins. Madeline and Mason, hijacks the airliner, giving Captain Ashton instructions to fly to the Sahara Desert, where the rest of the gang awaits.
Disabled
Thunderbird 2 knocks-out the undercarriage with a missile, Aston tells Mason that they have no alternative but to head for London International Airport, were they at least have the facilities to handle a crash-landing. Reluctantly Mason agrees. The aircraft crash-lands at London Airport, but the secret 'Hackenbacker Device' comes into play, a rear-mounted electable fuel pod flies free and is detonated before the plane lands.
Back safely on the ground, Ashton joins Mr. Hackenbacker and the rest of the team in London Airport to toast the success of the 'Hackenbacker Device'
Trivia
He was quite possibly named after A.P. Films effects technician and electrician Ron Ashton. Even aspects of the captain's face bear a resemblance to Ron's.
His puppet later featured in Lord Parker's 'Oliday as Mitchell.