The Atomic Irrigation Station Tour Bus appeared in The Mighty Atom. It was being used for taking members of the press on a tour of the new Atomic Irrigation Station.
On board were a driver, a tour guide, and several reporters, including two for the Melbourne Herald Newspaper.
Characters On Board the Tour Bus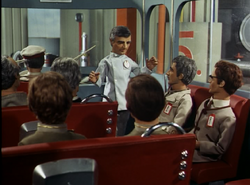 Other Appearances (Isn't That...?)
Trivia
The Tour Bus was supposed to be a "Hover Bus", but unfortunately, in some shots its wheels are clearly visible.
The Tour Bus is one of only a handful of surviving miniature models from the classic series, one other one being the Ocean Pioneer from Danger At Ocean Deep.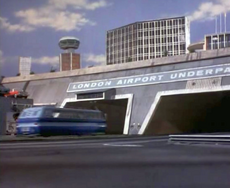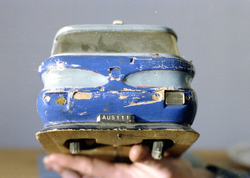 A second, even smaller model was also seen in The Mighty Atom.
References