The 2nd investor is a character from Brink of Disaster. He is a shareholder of the Pacific Atlantic Monorail Corporation.
Thanks to a clandestine oil deal in South America, the investor was able to contribute seven million dollars towards the financing of the new Pacific-Atlantic Monorail.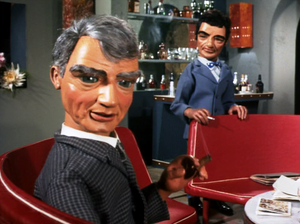 A Stretch in Prison
After being arrested along with rest of The Grafton Gang he is sent to prison.
Trivia